As an agency, we know that it's all about keeping swag creative and fresh for our clients. Reinventing basics like hoodies and knit hats and customing promotional products for our clients so their brand shines.
So what's new in branded swag? We're seeing staples remixed with vintage designs and full wrap custom artwork. Custom kits in branded boxes, unique work from home gear, tech accessories, and PPE options that are essential but still allow for your brand personality to show through.
2020 took loungewear to another level and companies are using the opportunity to create custom sweatshirts, t-shirts, jackets and more for their employees while they work remotely. Partnering with agencies to take custom branded apparel to the next level – with full wrap graphics, custom brand colors, and new fabrics for Instagram-worthy apparel that they'll keep for a long time.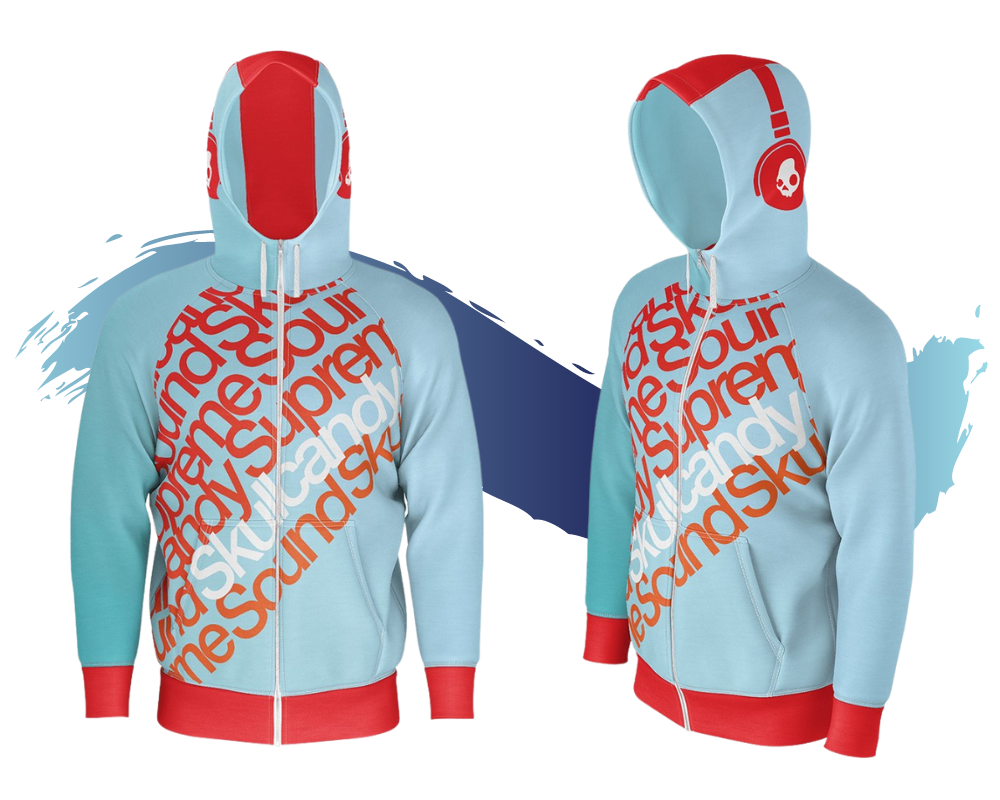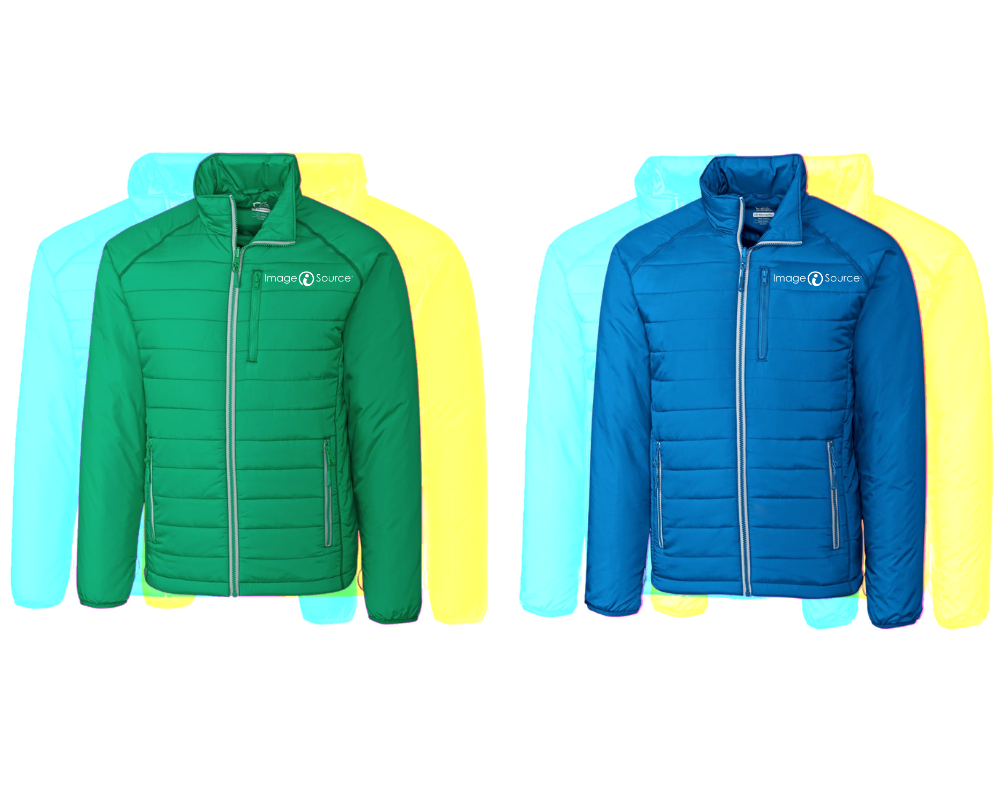 The buzz word right now is custom kits. We're partnering with our clients to create custom boxes of memorable products for their teams and customers. Kits that are bright, whimsical and interactive – with products that have a wow factor from brands they've been wanting to try. It's about creating an experience with swag from the comfort of your team's own homes.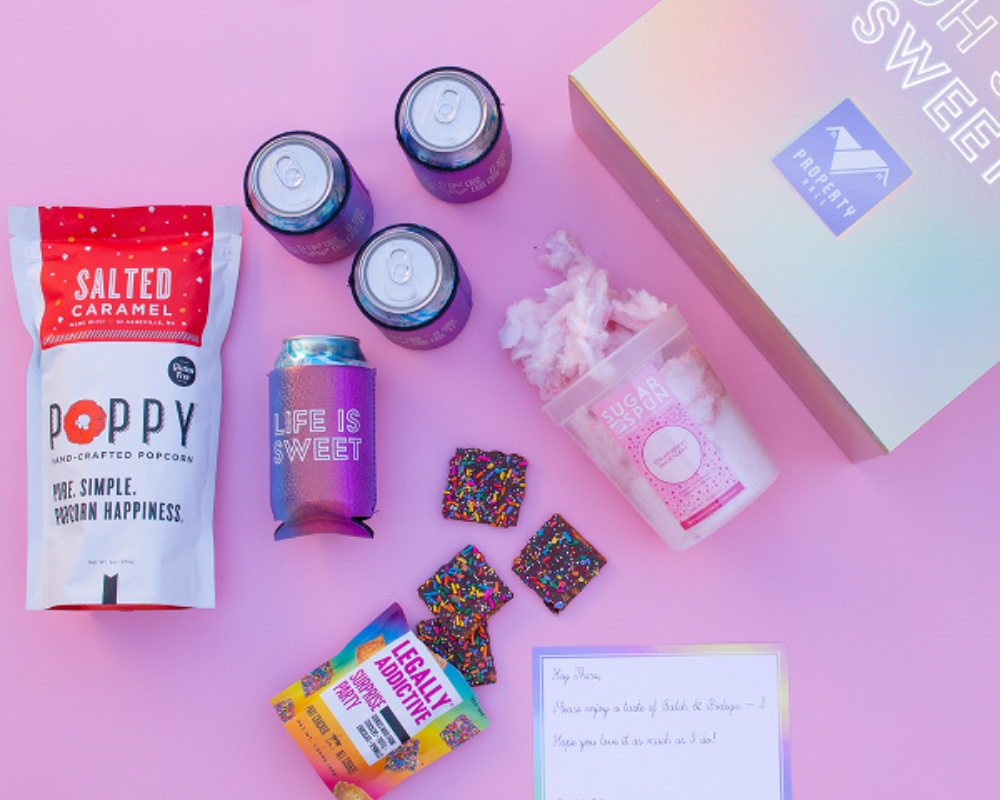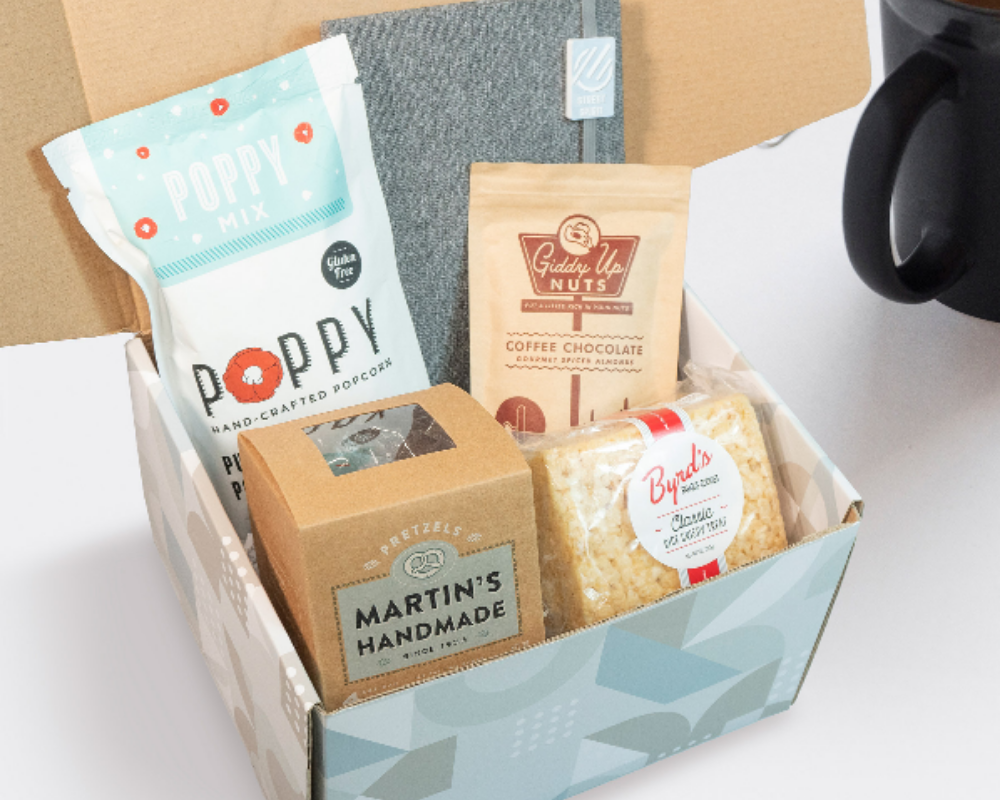 TREND: WFH TECH & ACCESSORIES
Working remote is now the norm and while we don't know for how long this work style will last, we're seeing our clients create personalized spaces for themselves. We love working with clients to create custom work from home kits for their teams filled with unique desk essentials. Branded wireless chargers, notebooks with inspirational quotes, and puffy sherpa blankets are making work from home spaces just a little more personal.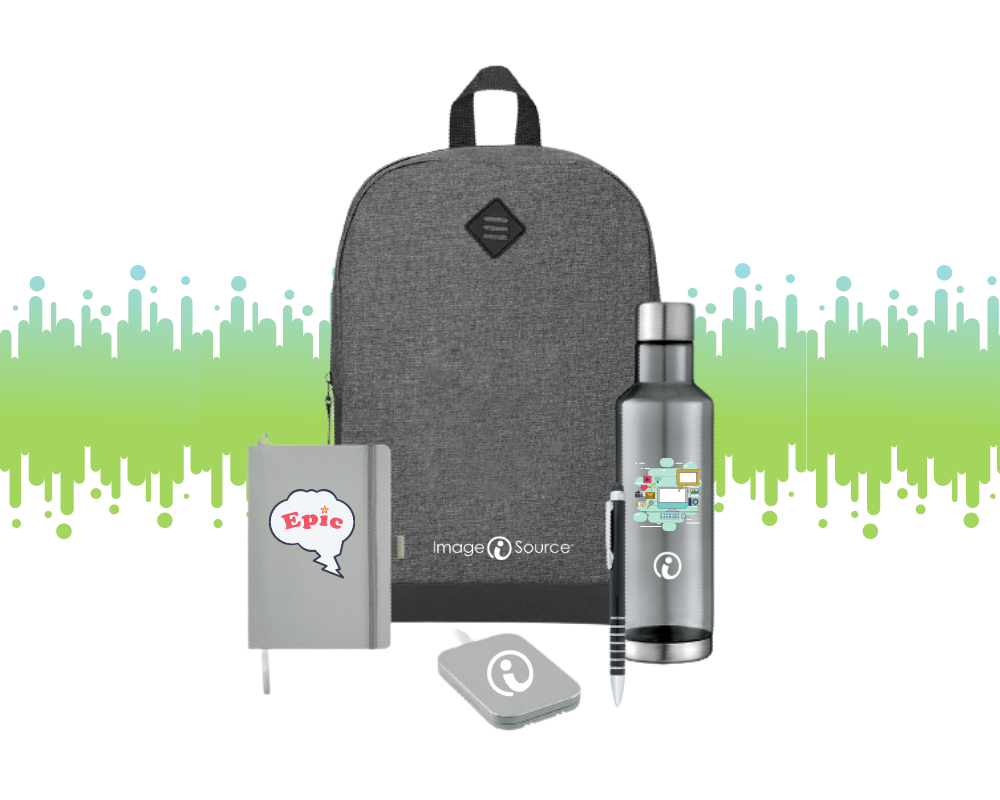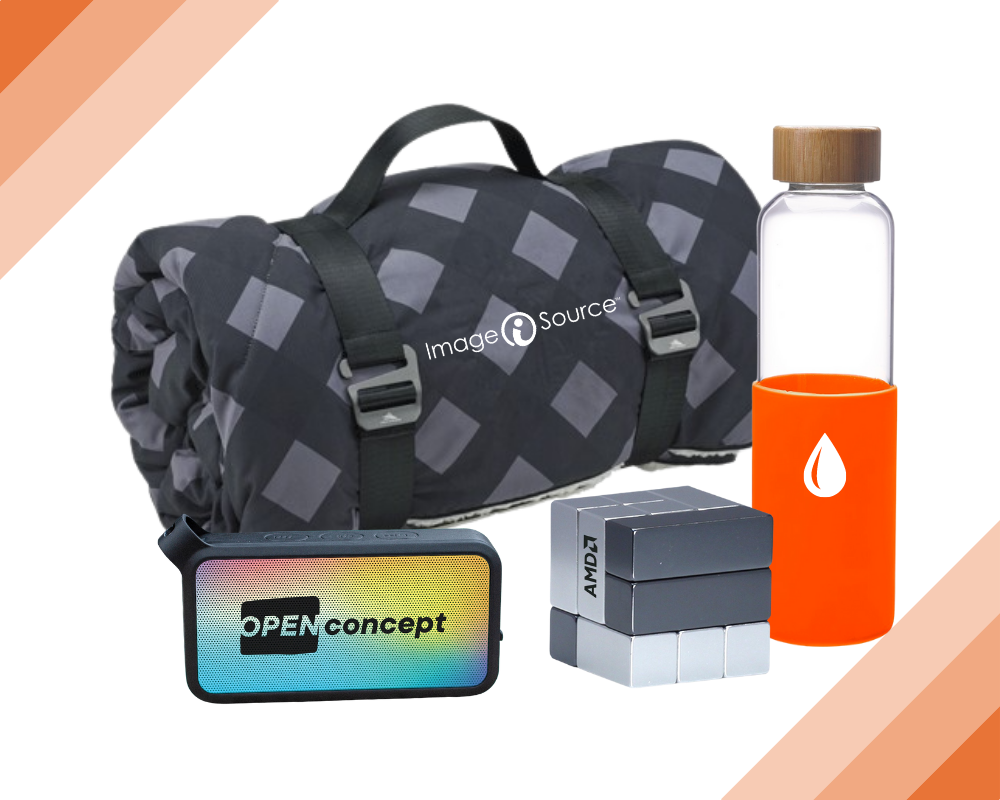 PPE is still an integral part of a company's plan this year. For employees that are continuing to work within an office environment, we are partnering with our clients to create custom PPE that's easy to wear and interact with. Branded face masks with "too close" custom printed, hand sanitizer that reminds us "you know what you touched" – showing the company's personality while keeping their team safe.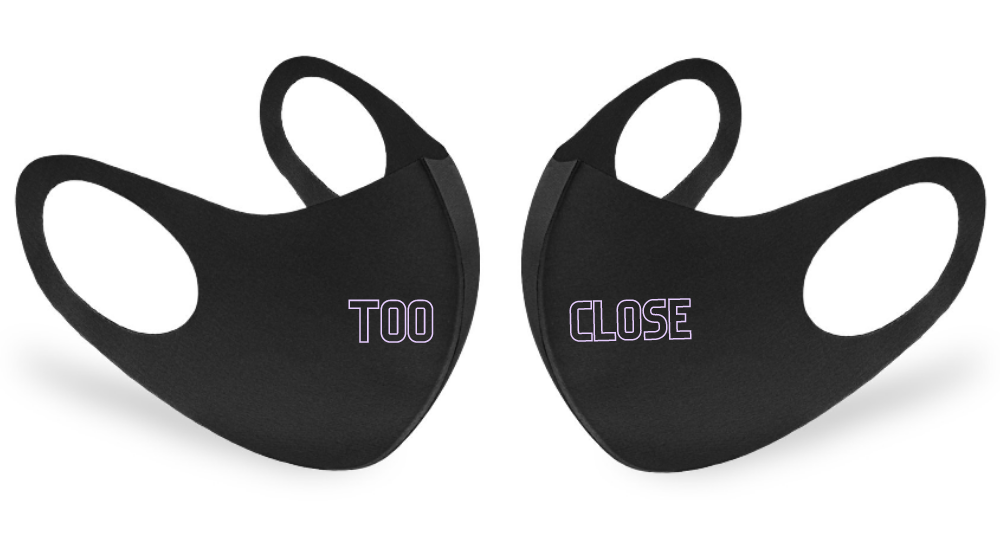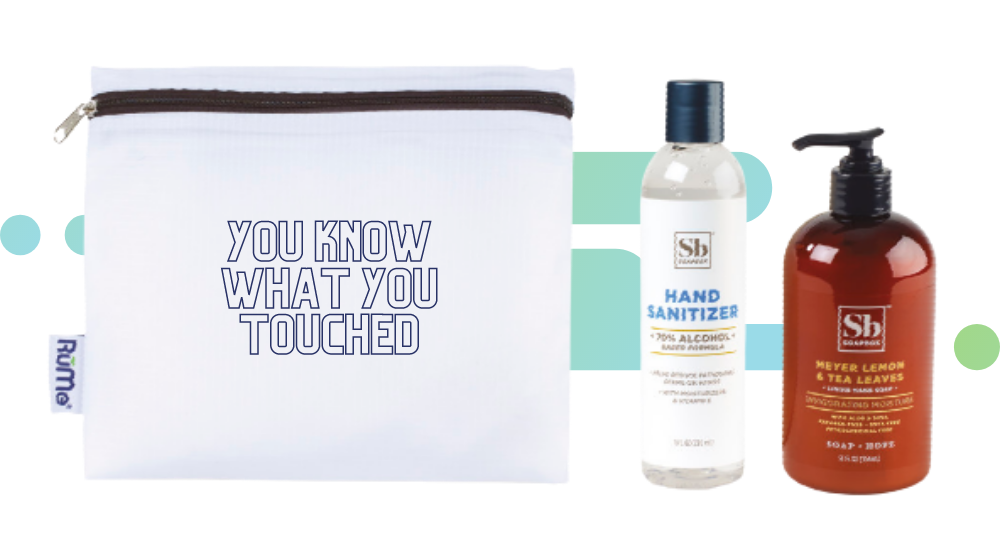 Sustainable swag is not a trend that going away, with products made from natural fibers, recycled materials and zero-waste production. Bringing our clients promotional products that are sustainability made and ethically sourced has become part of a branding agency's ethical mission statement. The term shop local extends to swag as agencies are building partnerships with local vendors to create reduce shipping costs for their clients.