We all know the saying – Don't judge a book by its cover – But when you are walking through a trade show with hundreds of booths side by side how are you going to differentiate from your competitors? How are you going to draw people in? How are you going to make them remember you? If you are willing to deep dive into these questions you will be able to elevate your booth to the next level. This post will hopefully spark some ideas and provide some good take-a-ways for your upcoming trade show!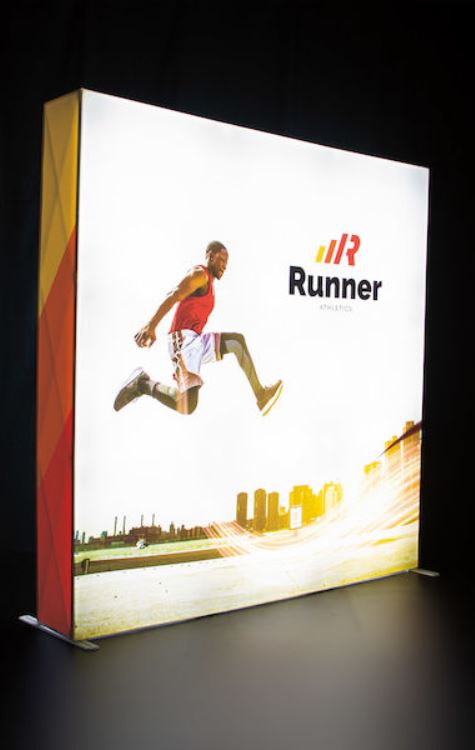 First Impressions are Everything
The biggest expense and time suck by far in a trade show is the actual look and feel of your booth. We are definitely seeing a new trend in how people are setting up their booths and if you don't already know – RETAIL – is the new normal. In the past trade show booths were just a 6′ table with a branded table cloth. Now we are seeing companies build basically a small retail shopping experience within their booth space. This new tactic is setting companies apart at trade shows. Attendees are more inclined to approach and stay longer if you create an atmosphere they are accustomed to… AKA – retail stores. We know this is easier said than done, but there are some great branded display solutions that with the proper retail graphic, it can elevate your booth from closed off traditional to retail pop up! Our favorite by far is the Verge Glo Display (shown to the left). But it is not enough to purchase this and slap your company colors on it and a giant logo on it, in order for this to truly set you apart, you need to create something that would catch your eye if you saw it as a window graphic at the mall.
Keep Calm and Stay Hydrated
If you have attended a trade show, especially a large one, you know you are in for a long day of walking. One of the best things we have seen at a trade show was a company instead of just handing out water bottles to anyone that walked by – they were offering infused water options too! This worked so well because they saw a need and filled it – literally. As people came by there booth and saw the infused water they were intrigued immediately. This tactic accomplished so many things, but the biggest win was that they were not shoving their products down the attendees throats. Instead, they were able to reel in attendees by sparking curiosity, excite them by giving them an option of infused water to go in their brand new branded water bottle why having a non threatening conversation. This was such a great tactic that any company can use and the attendee walks away happy not even really thinking that they just got another water bottle.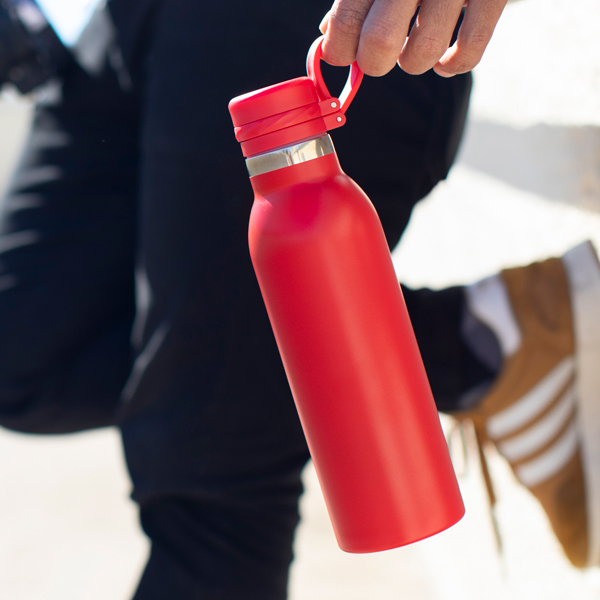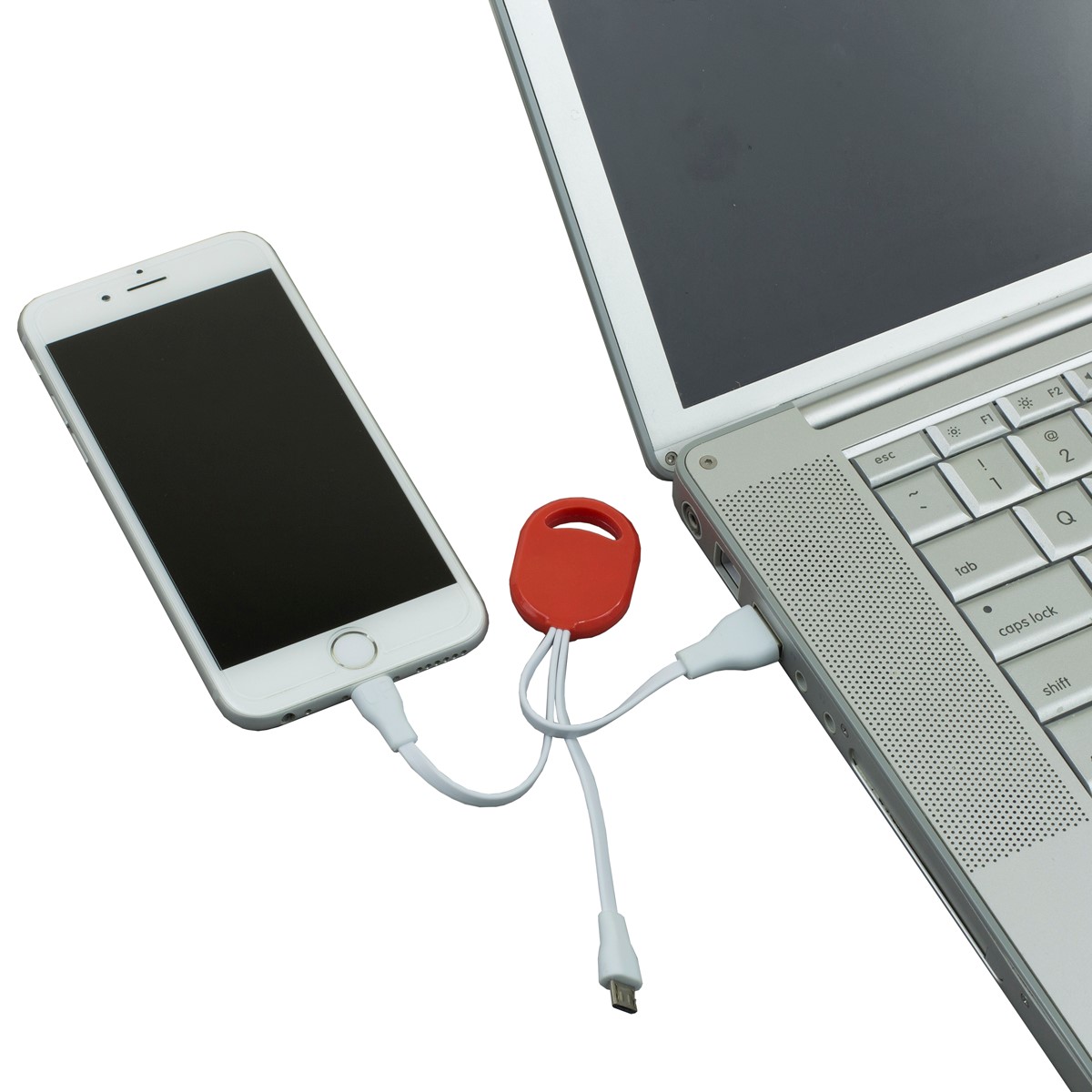 Stay Charged – Stay Connected
Until someone figures out how to make a never ending battery for devices, everyone runs into the problem of needing to charge something or other. This connector is an inexpensive but quality hand out that people go crazy for. These connectors are the ultimate trade show weapon if you are looking to differentiate from your competitors but also want to help out the attendees who come your way. To add an extra bonus why not get a docking station (that you can also brand) so not only are you handing out a much needed item, you are also giving the attendees a reason to hang around your booth while their device charges!
Play Big and Win Big
Walking through a trade show for hours you either become a zombie where you no longer register what you are looking at or you don't even try to look interested and you just head for the nearest bar. Our task for you at your next trade show is to incorporate something into your booth that wakes up the zombies or redirects the bar goers. There is no better way to do this other than a game! But we are not talking about any old game – we are talking about CORN HOLE! Almost every human growing up has played this legendary past time game, if they haven't it is easy enough to explain. But not only do you have a game of corn hole going what entices people to play? A prize – DUH. Why not give them a branded baby corn hole set that they can play with their co-workers when they get back to the office? That is something that you don't see everyday, and that is what will make them remember you! Also, baby corn hole games are just incredibly adorable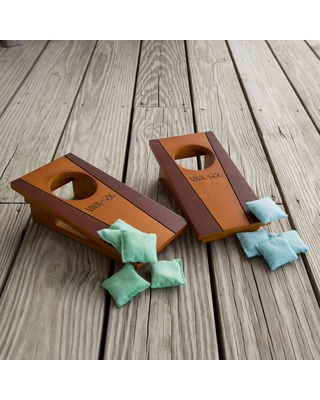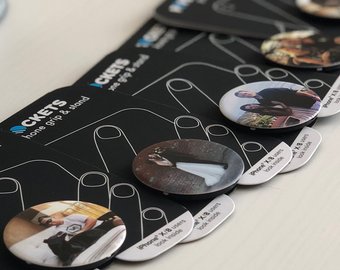 Personalized Presents for ALL the Feels
Popsockets have been all the craze since they were created a few years ago, and now they are an accessory that we cannot live without. But everyone is handing out branded Popsockets with their logo on it and lets be honest – who ever gets a branded Popsocket with some other company logo on it and is like – YESSSSS, I always wanted this – I will let you in on a secret it is very little. So, let's take the lovable Popsocket and re-event it for your benefit. Let's personalize them! We are hesitant to share the secret because we have been the only ones doing it, but it has been such a huge success we just can't keep it to ourselves anymore! It is a super simple concept but we keep it extra secret in this post and if you want to dig into more give us a call. Step 1 – brand your Popsockets with your logo. Step 2 – hire a photographer to take pictures of attendees at your event. Step 3 – print those photos on the Popsocket as the most incredible take-a-way in the history of give-a-ways. You are welcome.