Masks are effective when used in combination with frequent hand washing and proper mask etiquette.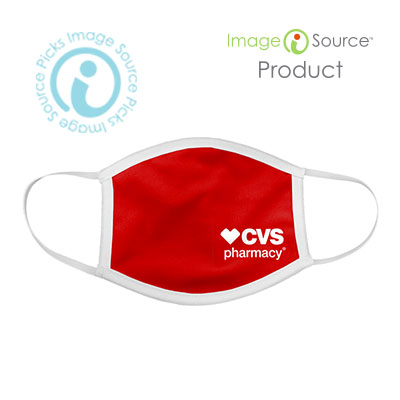 Made right here in the USA!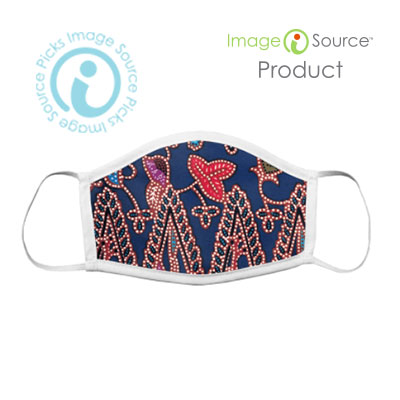 Made right here in the USA!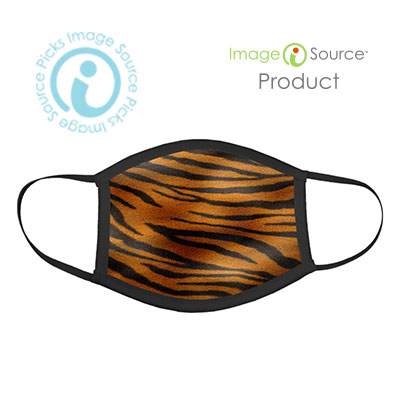 Polyester-outside / Cotton-inside. Contrasting strap all-around border.
Face Covering Care and Facts

Comparing Image Source Picks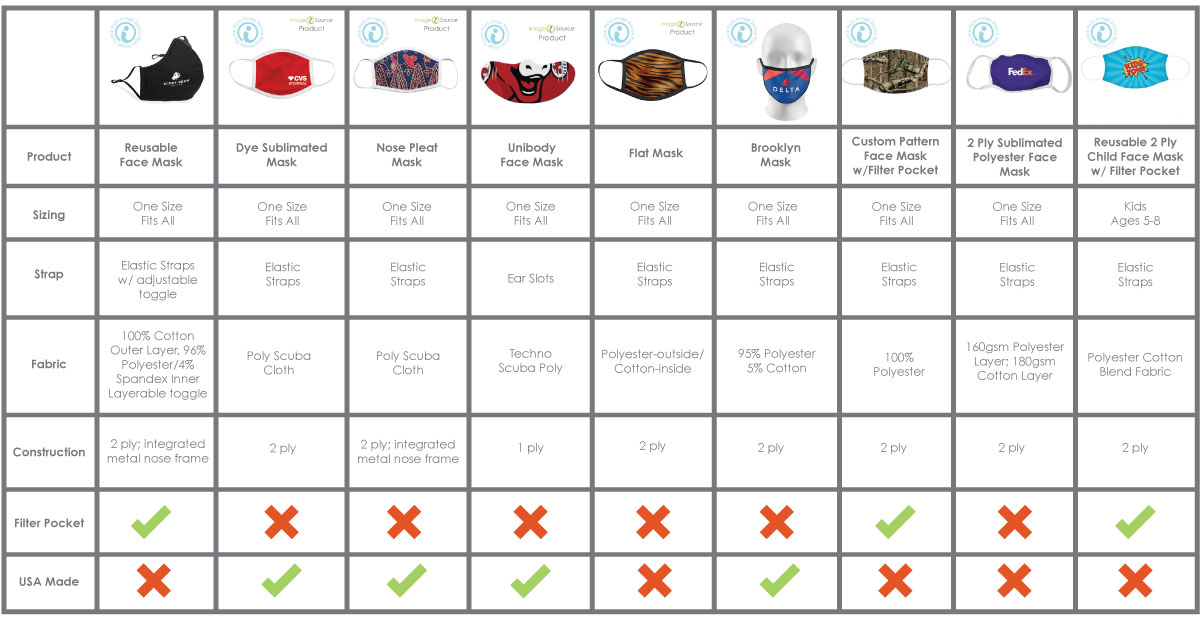 Adding a Filter for Additional Protection

Wearing Your Face Covering Properly
Should cloth face coverings be washed or otherwise cleaned regularly? How regularly?
Yes. They should be routinely washed depending on the frequency of use.
How does one safely sterilize/clean a cloth face covering?
A washing machine should suffice in properly washing a face covering, but make sure to refer to the washing instructions of your specific mask. Some may recommend hand washing the mask instead.
How does one safely remove a used face covering?
Individuals should be careful not to touch their eyes, nose, and mouth when removing their face covering and wash hands immediately after removing.
Hand Sanitizers and Soaps

Washing your hands is the most effective way to prevent spreading germs. 
Apply the gel product to the palm of one hand (read the label to learn the correct amount).
Rub the gel over all the surfaces of your hands and fingers until your hands and fingers are dry. This should take around 20 seconds.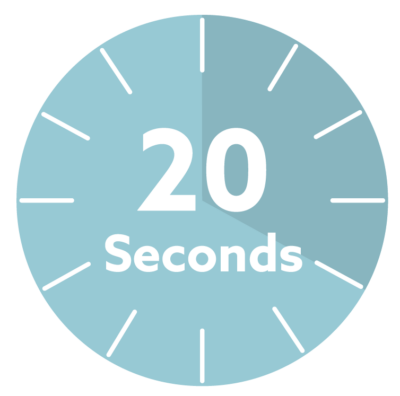 Source: https://www.cdc.gov/handwashing/when-how-handwashing.html
1oz bottles of FDA approved gel hand sanitizer with locally printed labels.
Your Mother was right, What's on the Inside Counts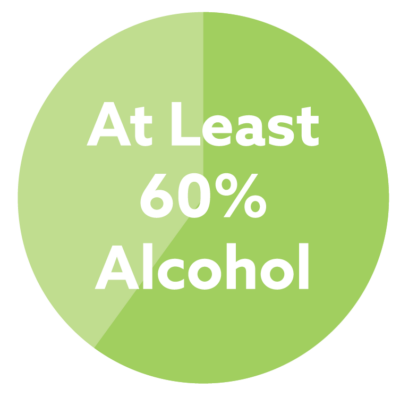 Sanitizers can quickly reduce the amount of germs if used properly and contain at least 60% alcohol. They are not as effective at removing visibly dirty or greasy hands and may not remove pesticides and heavy metals from hands.
Source: https://www.cdc.gov/handwashing/when-how-handwashing.html

Disposable gloves are the best used when cleaning and disinfecting surfaces that may be frequently touched. Wash your hands after removing gloves. 

The internal body temperature increase as a way to fight germs.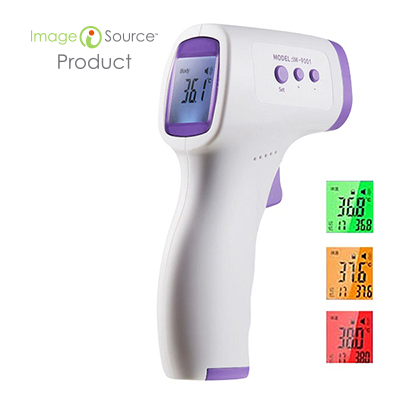 This forehead thermometer is designed with high-quality and accuracy, taking accurate temperatures in 0.5 seconds.