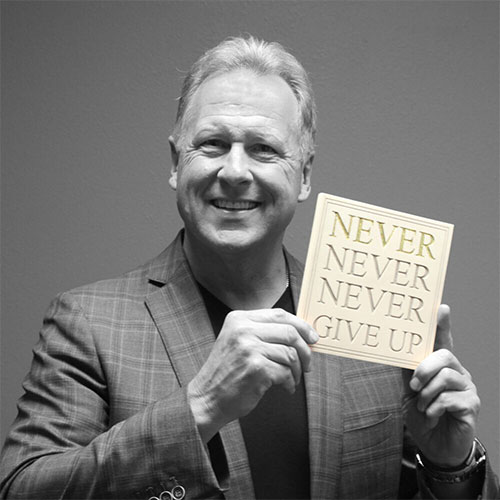 Meet Brian
Brian Haner | Founder & CEO
An inspirational and proven leader, Brian is the Founder & CEO of Image Source, Inc., and a 30-year promotional marketing industry veteran who leads by example. Known by clients, partners and employees alike for his vibrant personality, Brian is a big thinker who lives by the motto "anything is possible" and is a positive influence on everyone he meets. Image Source is a promotional marketing agency that Brian launched in 1998 out of the upstairs bedroom of his home. Image Source currently has over 60 employees, is ranked as one of the Top 100 agencies in the nation. Brian's passion and focus at Image Source is helping customers build brand equity, create brand advocates & drive performance, through our branded merchandise and custom apparel programs, better known as SWAG! He is also very engaged in business development, building partnerships, mentoring sales teams, recruiting great people, sales and motivational speaking, and keeping innovation and differentiation alive in everything they do at Image Source.
Brian's career has often been recognized by the Puget Sound Business Journal, being named one of their Forty Under 40 entrepreneurs and business leaders, and under his leadership, Image Source was honored as one of the Fastest Growing Private Companies in the state of Washington. In addition, Image Source has previously been honored multiple times by Seattle Business Magazine, Puget Sound Business Journal, Counselor, and PPB Magazine as one of Washington's, and the promotional marketing industry's, Best Places to Work.
Love, Serve, Grow & Care are the Four Pillars of Brian's life, and drive most of his energy, focus and efforts each day. A 1989 School of Business graduate of Pacific Lutheran University, Brian maintains an extremely active lifestyle. This includes traveling, hiking, biking, running, and his daily 5:00 am fitness classes. Brian resides in Kirkland, WA, his son Austin lives in Bellevue, and his daughter Bailey was recently married and is currently living in Idaho.